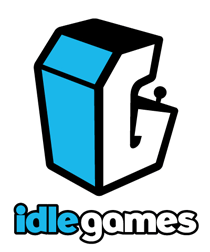 Hi, Nice to Meet You, We're Idle Games
  If you think farming is fun … you ain't seen nothing yet.
  We know that a lot of social games out there are amazingly popular. We suspect they got that way because:
1) The choice between something and nothing is easy.
2) Spam. (We agree it sounds better when you call it "virals").
  Facebook games could and should be more. More entertaining. More interesting to look at. More fun.
  Idle Games is creating the next generation of social games. Casual yet social, massively multi-player games tailor-made for the social networks and their audience.
  We've brought together a team of extremely talented artists, combined them with un-distilled engineering awesomeness and the result is something truly "game-changing" for the nascent social gaming industry.
  We're doing things that have never been attempted before on the Facebook platform. And while it's still early and we can't share much, we're aiming to blow you away with what we've done.